"As generous recipients of God's manifold graces,
put your gifts at the service of one another
each in the measure you have received."
– 1 Peter 4:10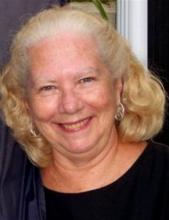 Since August 2007, Sister Kathleen (Kathy) Magee has been an adjunct professor in the graduate department of counseling and family therapy at St. Joseph College in West Hartford, CT, the same institution where she earned an master's degree in marriage and family therapy in 1996.
In addition to teaching core theory courses, Sister Kathy conducts group supervision seminars for student interns. She reflects on case assessments and videotapes of their clinical sessions and mentors them in both their professional and personal development. Inspired by a favorite quote from E.B. Castle, "Do not look at me, look where I am looking," Sister Kathy says.
"My current ministry offers me an opportunity to share the knowledge, life experiences and insights I've gleaned from my years in trans cultural mission with new therapists in training, assisting them in adopting a relational, systemic and co-constructionist perspective," says Sister Kathy. She's a licensed psychotherapist, a clinical member of the American Association for Marriage and Family therapy, and an approved clinical supervisor.
Sister Kathleen's graduate students are blessed to have a professor with years of rich experience as a clinician at The Children's Home, a residential treatment facility for abused, neglected and delinquent youth in Cromwell, CT. There she served as a clinical coordinator for the senior boys unit from 2000-2007, and provided individual, group, couples and family therapy. Her clients and their family members came from twenty different ethnic backgrounds and from diverse socioeconomic experiences and religious affiliations.
Sister Kathy said, "One of the most rewarding aspects of my work was being able to incorporate an understanding and respect for various cultural and religious traditions into the therapeutic process."
A Maryknoll Sister since 1963, Sister Kathy hails from Needham, MA. After completing her bachelor's degree in education, she was assigned to Tanzania in 1969, where she worked in education at a time when Tanzania was only recently moving into a period of independent nation status. From 1970-1981, she taught high school mathematics, science, English and religion at three different residential schools, two for girls in Mwanza and Korogwe, and a junior seminary for boys in Soni. She also participated in a Contemplative Community living experience with a native Tanzanian congregation in Moshi.
Sister Kathy served on a planning task force for the Maryknoll Sisters at our 1984 General Assembly and was co-chairperson of the Constitutions committee which prepared the final draft of the reformulated Congregational Constitutions and Complementary Document.
From 1989-1991, she worked as a nurse assistant-rehabilitation specialist at the Maryknoll Sisters Residential Care facility, and later assumed a similar role in family ministry when she cared for her aging mother for three years at her home in Dover, MA, until her death in 1999.
With her post-graduate requirements for licensure completed, Sister Kathy became a member of the Eastern U.S. Region in January 2003 and has served as the coordinator of the New England Area.