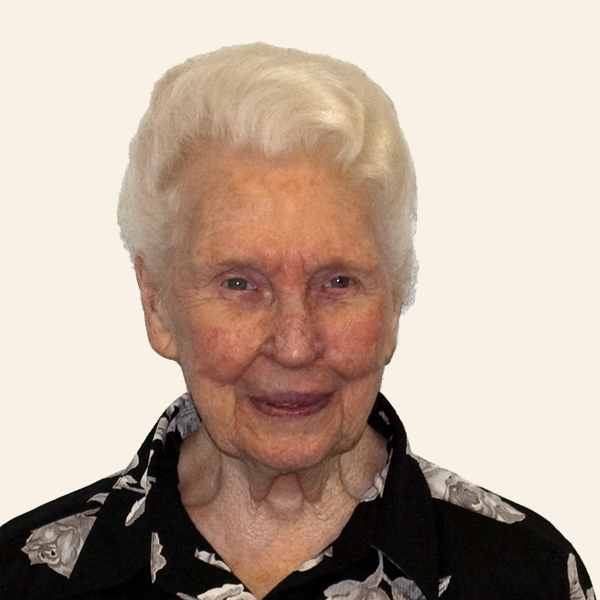 Current Ministry Location: Maryknoll Sisters Center-Maryknoll, NY
Sister Marian Teresa was born into a Catholic family in New Bedford, MA. She remembers reading "The Field Afar" (now known as the "Maryknoll Magazine") as a child, eagerly poring over the missionary stories and thus becoming familiar with Maryknoll.
After completing her B.A. Degree, Sister Marian earned her nursing degree at Yale before joining the Army Nurse Corps serving in the Pacific during World War II. After the war, Sister Marian worked as an R.N. and Clinical Instructor, earned her Master of Nursing Education Degree at Catholic University, and then joined the faculty there. Sister Marian also taught at Louisiana University and Boston College before answering the call to become a Maryknoll Sister in 1953.
Following First Profession of Vows, Sister Marian was assigned to Tanganyika (Tanzania), East Africa, where, with two other Maryknoll Sisters, she started Marian College, the first Catholic secondary school for African girls in the country. Sister Marian taught English, Biology, and Health Science. Sister Marian also started the Drama Club which would later win recognition at annual Drama Festivals.
After her first renewal in the U.S. in 1966, and in preparation for a return to medical work in Africa, Sister Marian earned her Certificate of Midwifery in London, England. This was of great help in her new assignment – staffing a busy dispensary/antenatal/maternity unit with nine mobile clinics.
Sister Marian also gave Congregational Service several times at the Maryknoll Sisters Center such as coordinator of Main House Council, Watch Hill Coordinator and also at the Wellness Center. Later assignments included helping to staff the World Section House in Nairobi, Kenya; providing medical care for Maryknoll Sisters working in Tanzania, Kenya, and Sudan; and working in an inter-religious community Health Project which carried out health surveys and training village health leaders in Tanzania.
Sister Marian taught English to novices, postulants and young African women interested in entering Maryknoll from 2000 – 2002. During her many years of mission service in Africa, Sister Marian responded with love and dedication to the people's needs.
She returned to the Maryknoll Center in 2005 for her Golden Jubilee and then joined in fund-raising efforts to continue making God's love visible in the world. Today, in what Sister Marian calls semi-retirement, she remains active in community affairs while also keeping in touch with many of her students of former years.