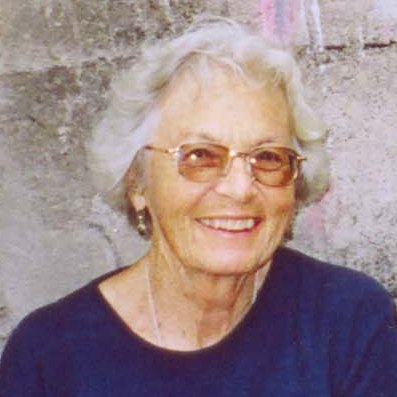 Maryknoll, NY: Sister Margaret (Peg) Mary Kilduff, M.M. died on January 24th, 2021 at the Maryknoll Sisters Center, Maryknoll, NY.  She was born on July 15th, 1932 in Johnston, RI to Mary Louise (Coutanche) Kilduff and Edward Kilduff.  She had four brothers and three sisters; all of whom have pre-deceased her except Edward and Louise.
In 1950, Peg graduated from St. Xavier's Academy in Providence, ri. She then entered the Maryknoll Sisters Novitiate in Maryknoll, NY on September 6th, 1950 (from St. Bridget's Parish, Johnston in the Diocese of Providence, RI).  She made her First Profession of Vows on March 7th, 1953 at the Maryknoll Sisters Center, Maryknoll, NY and her Final Profession of Vows on the same date in 1959, but in Arequipa, Peru.
From 1952-1956, Sister Peg studied at Maryknoll Teachers College (located on the property of the Maryknoll Sisters Center, Maryknoll, NY) where she earned a Bachelor of Education Degree.  In 1976, she also earned a Master's Degree in Religious Studies from the Maryknoll Seminary, Maryknoll, NY.
Sister Peg received her first overseas mission assignment to the Bolivia/Peru Region in 1956. Upon her arrival, she studied Spanish in Cochabamba, Bolivia for one year before transferring to Peru where she spent the next 60 years teaching and doing pastoral work!
In 1957, she began her teaching journey in Puno where she taught 1st grade for one year. She then continued teaching primary levels, but transferred to Arequipa where she spent the next five years.  In 1963, she was needed in Lima, there she continued teaching elementary grades and catechetics for six years.
Sister Peg transitioned from teaching and became involved in pastoral work in 1969. Her pastoral ministry was with the Institute of Rural Education & Community Development in Caja de Agua and Ciudad de Dios, Lima from 1969-1987. She also served as Head of the Diocesan Commission for Social Communications, Resource Person for the Institute of Rural Education & Community, and offered human resource skills and religious formation to the laity until 2008.
She then retired from Diocesan work and helped initiate a Pax Christi group in Lima, while also continuing to do pastoral work with at risk youth. During this time, Sister Peg also served as a Regional Governing Board Member for the Maryknoll Sisters Peru Region Projects and on the Congregational Task Force until 2013.
In 2016, after spending six decades serving the people of Peru, Sister Peg returned to the Maryknoll Sisters Center, Maryknoll, NY to fully retire.
Funeral Services: Sister Peg generously donated her body to science. A memorial service will be livestreamed on 1/29/2021 due to the COVID pandemic.